by Shannon Curtis, AmeriCorps VISTA – Sustainable Oxford
In 1969, the United States committed itself to sustainability through the National Environmental Policy Act of 1969. This statement defined sustainability as:
…to create and maintain conditions under which humans and nature can exist in productive harmony, that permit fulfilling the social, economic, and other requirements of present and future generations.
So how can we as citizens put these ideas into practice?
Sustainable Oxford, an Oxford-Lafayette County centered organization, seeks to answer this question by educating, advocating for and engaging community members concerning issues of sustainability. Right now, that means holding our monthly forums and potlucks to spark discussion, taking part in community events, and partnering with other organizations and agencies in the community to help further these ideas.
We hope to work with both community and university-based organizations and have already partnered with the City of Oxford Recycling Department, Pathways Commission, OUT System, Thacker Mountain Radio, Oxford Film Festival, Yoknapatawpha Arts Council, William Winter Institute, and, of course, the Office of Sustainability at Ole Miss.
Monthly Forums
From September to May, Sustainable Oxford hosts monthly forums, during which we discuss topics of sustainability. From social justice and water issues to public transportation, these events encourage discussion and allow us to learn what is important to the community.
Our last spring forum is on Sunday, May 22 at the Powerhouse from 6 p.m. – 8 p.m.. We'll be discussing the Digital Divide: A Conversation Concerning the Use and Affordability of Technology. These forums are also potlucks, so bring your favorite dish using farmer's market ingredients.
Summer Film Screenings
This summer (June-August) we will host monthly film screenings after the Oxford City Market on Tuesday nights. Like our Facebook page or contact us at SustainableOxford@gmail.com for more information about these events and others.
Composting at Double Decker
For the first time ever at Double Decker, we collected about 90 pounds of food waste from vendors and attendees and donated the waste to a local farm for compost this year. Next year we hope to expand our efforts during this event and others in order to keep food waste out of landfills!
Volunteer with Sustainable Oxford
Sustainable Oxford is in a transitioning phase from a group of dedicated community members into a formal organization. We are always looking for volunteers to help us grow and develop. Please contact Shannon Curtis if you are interested in joining our steering committee or volunteering to help us flesh out the vision for a more sustainable Oxford.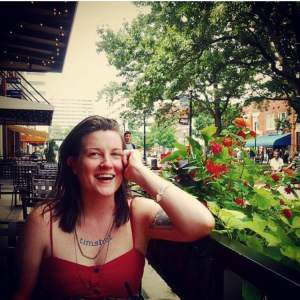 About the author: Shannon Curtis is an AmeriCorps VISTA and the project coordinator for Sustainable Oxford. She was born in Virginia, but considers herself a Citizen of the South. In addition to community organizing, she enjoys writing, gardening, and taking long walks around Oxford.